The Big Pile
Who is the Battery Hero?
In partnership with: EcoKids, Call2Recycle
Now that Paddy understands how batteries work, he changes the batteries in his drill and saw, and continues building his dam. He's very busy building his dam – literally as busy as a beaver! As Paddy works through the days and the nights, his little pile of batteries grows into a big pile.

Jerry, who is admiring the dam, asks "What's with the big pile of used batteries?"

Suddenly, Paddy sees what a mess he has made, and he remembers the words he heard on the Nautilus...
"So do not put batteries in the garbage: you should recycle them..."

Uh-Oh!

Paddy looks back at his big pile of used batteries... and it's gone! The shoreline is cleaned up!
BUT WHO IS THE BATTERY HERO?
..... stay tuned to find the answer in our exciting conclusion!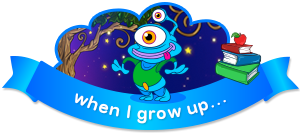 When I grow up... I want to use power wisely
I want to understand the ways we get the power to use for the things we need (like heat and cooking) and the things we want (like phones and TVs). Electricity is one of the great discoveries of the last 200 years. Science teaches us how electricity is created, and stored inside batteries. I want to understand and watch how I use power.
I want to:
REDUCE: use things less to save power where I can.
REUSE: give something more than one life, or more than one use.
RECYCLE: make something new out of old things.

Find out about people like this and get your grown-ups involved!